Another Monday, another tag. This one I found over at Dreamlands Book Blog where Beatrice not only shows off some of her beautiful books (I particularly love her copy of the complete Sherlock Holmes stories, it's just sooo pretty!), but also reminds me just how expensive books can be for a lot of readers, particularly outside of the UK/US. How cool would it be to set up an international book-swapping website?
For this challenge I have tried not to mention any books that I've already talked about at some point on my blog. Just for fun. Watch me drop at the first hurdle …
First book in your collection/Last book you bought
The first two books I remember choosing to buy for myself are The Hobbit from a Scholastic Book Fair when I was in junior school (that will have been my Mom's money I was spending then), and an ex-library copy of The Little White Horse by Elizabeth Goudge when I was eleven years old (which will have been my pocket money, I guess).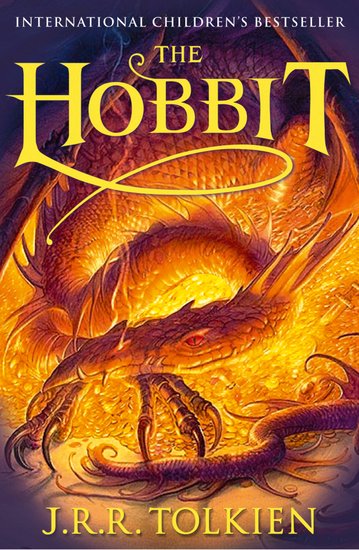 The last book I bought was … well, dagnabbit, I've had a week off work, so I bought a little stack the other day: The City of Brass by S A Chakraborty, Who Fears Death by Nnedi Okorafor, Fools by Pat Cadigan and, last through the till, and therefore the last book I bought, Monstress: Haven by Marjorie Liu and Sana Takeda.
A cheap book/An expensive book
My cheapest book? Difficult as I haven't been doing my usual charity shop trawling recently and I can't think of the last one I bought, which would have been well before lockdown …
If a book is particularly expensive I usually just wait for it to turn up second-hand. And while I do admire some of those stunning Folio and collector's editions that get released, I'm not really tempted overmuch. Ultimately, if a book won't fit in my bag, or if it's a particularly handsome copy that I'd be afraid to take anywhere, then it's not really much use to me. A book always travels with me and I like that it will get a bit worn and soft about the edges, even though I'm careful with it. So my most expensive book is Science Fiction Criticism edited by Rob Latham which I bought during lockdown for £25. I figured since I hadn't paid any bus fares since March (and still haven't) I could afford to spend a little more than normal.
A book with a male protagonist/One with a female protagonist
I'll go one better. A book with a male protagonist, but written by a woman, that I loved is The Little Stranger by Sarah Waters.
And a book with a female protagonist, but written by a man, that I enjoyed is The Onion Girl by Charles de Lint.
A book you read fast/One that took you a long time to read
Shovel Ready by Adam Sternbergh took me an afternoon …
…whereas An Instance of the Fingerpost by Iain Pears took me nearly four years to read.
Pretty cover/Ugly cover
Taking two books from my tbr for this prompt:
All the cover art Kinuko Y Craft has done for Patricia A McKillip's books is stunning, so it was hard to pick just one from the handful I have, but I'm going with this one for The Book of Atrix Wolfe.
The least … inspiring … cover I can think of, that I've not recently mentioned elsewhere, is this one for The Dazzle of Day by Molly Gloss. Not ugly, just … meh:
A national book/An international book
I'll take this, as Beatrice of Dreamlands Book Blog did, to mean a book set in my country and a book set abroad.
The Thirteenth Tale by Diane Setterfield is fabulous and gothic and a very tempting reread now that the nights are drawing in.
And Amrita by Banana Yoshimoto is wonderfully quirky, (as are all of Yoshimoto's books) as well as being a treasured gift from one of my far-away friends.
A thin book/A thick book
This, at least, is an easy one … I recently bought The Haunting of Tram Car 015 by P Djeli Clark (which is all JonBob's fault after his glowing review for Ring Shout) which is a skinny little thing that I'm really excited to read later this week.
Aaaannnnddd Kushiel's Dart by Jacqueline Carey is a 900 page chonkster that I'm enjoying a lot. I've never been so grateful for a read-along however, not only because it's taken me quite a while to work out what's going on, but also because chopping this up into manageable chunks is the best way to do it and avoid panic.
A fiction book/A non-fiction book
Then by Julie Myerson is a bleak little slice of fiction that I found weirdly enjoyable a few years ago.
Akira Kurosawa's Something Like an Autobiography was a fascinating recommendation of my husband's.
Romantic book/Action book
(Well, I question whether these two things are opposites, but I'll go with it …)
I thought The Shining Falcon by Josepha Sherman was the most desperately romantic book when I was a teen. I don't know if it will stand up to a reread and am afraid to try.
While The Running Man by Richard Bachman/Stephen King was … not romantic.
A book that made you happy/A book that made you sad
All I want to do here is sing about Diana Wynne Jones' Chrestomanci books and Terry Pratchett's witches and the watch books, but, with great self-restraint, I will choose Sorcery and Cecelia, Or the Enchanted Chocolate Pot by Patricia C Arede and Caroline Stevermer as a more recent happy read.
Nineteen Eighty-Four by George Orwell has me sobbing uncontrollably whenever I read it, which isn't often, admittedly.
What about you? What would you have chosen, and why?
Anything here you've read? What did you think?