I found this tag over a Zezee's (seriously Zezee, you do so much of the heavy lifting when it comes to finding great tags – thank you!). It was originally created by the booktuber Leah of Hi I Love Books.
As I'm doing this for Wyrd and Wonder, it's going to be fantasy book answers only, obvs.
Phase 1: Initial Attraction
A book you bought because of the cover
While I didn't buy Black Water Sister by Zen Cho just because of its cover art, I will admit that seeing both the US cover art by Yuta Onada for Berkley Publishing and the UK cover design by Mel Four at Macmillan did no harm to my burning desire to purchase a copy at the first opportunity.
Phase 2: First Impressions
A book you bought because of the summary
A Stranger in Olondria by Sofia Samatar. Read this blurb and tell me it doesn't make you want to pick this book up:
"Jevick, the pepper merchant's son, has been raised on stories of Olondria, a distant land where books are as common as they are rare in his home. When his father dies and Jevick takes his place on the yearly selling trip to Olondria, Jevick's life is as close to perfect as he can imagine. But just as he revels in Olondria's Rabelasian Feast of Birds, he is pulled drastically off course and becomes haunted by the ghost of an illiterate young girl.

In desperation, Jevick seeks the aid of Olondrian priests and quickly becomes a pawn in the struggle between the empire's two most powerful cults. Yet even as the country simmers on the cusp of war, he must face his ghost and learn her story before he has any chance of becoming free: an ordeal that challenges his understanding of art and life, home and exile, and the limits of that seductive necromancy, reading."

(Blurb taken from Sofia Samatar's website)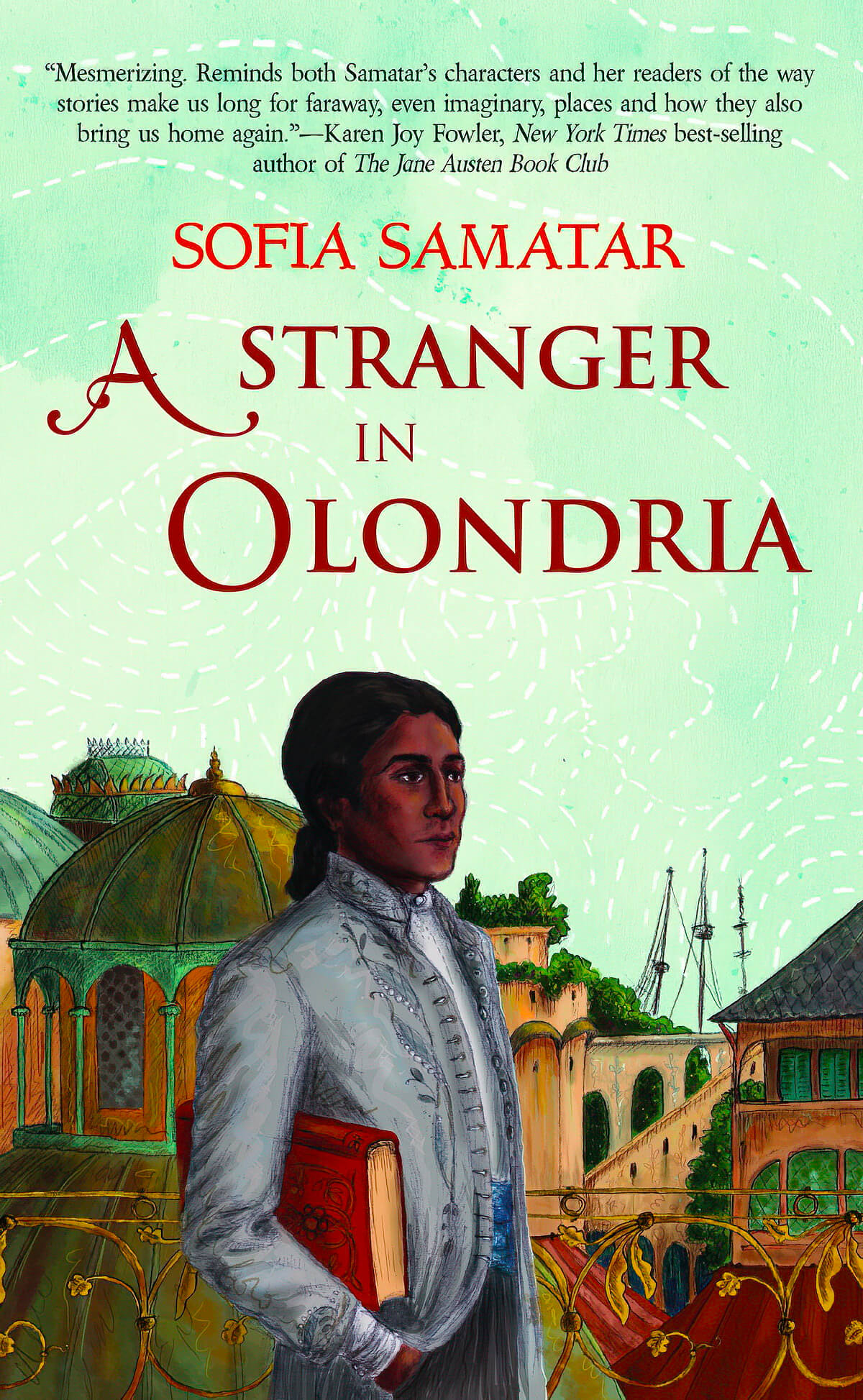 Phase 3: Sweet Talk
A book with great writing
Ho-hum … it's so hard not to be repetitive. Because I've been thinking about rereading this and Patricia A McKillip is very much on my mind, I'm choosing The Forgotten Beasts of Eld today. But it could just have easily been anything by McKinley, Folk by Zoe Gilbert or Corrag by Susan Fletcher, Jack Vance's Lyonesse books, anything by Catherynne M Valente, and my current obsession, Saint Death's Daughter by C S E Cooney. Too hard.
Phase 4: First Date
The first book in a series that made you want to pursue the rest of the series
The Diviners by Libba Bray was unexpectedly great (I originally bought it for a friend because it sounded much more her sort of thing than mine), and Lair of Dreams has only confirmed that I need to see things through to the end with Effie, Mabel, Theta, Ling, Sam, Jericho, Memphis and Henry.
Phase 5: Late Night Phone Calls
A book that kept you up all night long
My last bookish hangover was for P Djeli Clark's The Black God's Drums. This alt-history novella about orishas and airships might have only been one hundred and eight pages long, but it felt massive. Oof, Clark is a powerful writer.
Phase 6: Always on My Mind
A book you could not stop thinking about
I still can't get Saint Death's Daughter by C S E Cooney out of my head. It was utterly bewitching and I'm probably not going to stop going on about it for some time so you might need to mute my ass.
Phase 7: Getting Physical
A book that you love for the way it feels
Ooooooo, now we're talking! I love floppy pages, and deckled edges, and battered covers that have gone soft at the corners. I love chunky books for the way they feel in my hand. Three out of these four criteria are met by my copy of Lord of the Rings, which I found on my parents' bookshelves when I was a kid. It doesn't have deckled edges, but in all other ways it's perfect. And it has that great old book smell too.
Phase 8: Meeting the Parents
A book that you would recommend to your friends and family
OK, here we're only talking about my husband and my one sibling. No-one else in my albeit small family either (a) has time for the speculative, or (b) reads at all. But I reckon I could happily introduce Alif the Unseen by G Willow Wilson to Thumbs and S. While not a big reader these days, Thumbs will occasionally pick up something I've recommended, which always makes me happy. And S and I are enjoying a reading adventure together which is a ton of fun. (*waves* hi sweetie!)
Phase 9: Thinking About the Future
A book or series you know you'll re-read many times
I know I'm going to go back and read Aliette de Bodard's Dominion of the Fallen trilogy, and associated works, over again when I've finished them. They are such a mood.
Phase 10: Share the Love
Who would you like to tag?
Don't make me tag people! I don't like to do it.
Just have a go if you'd like to play along, OK? x